South Africa – Where the Currency Is Most Attractive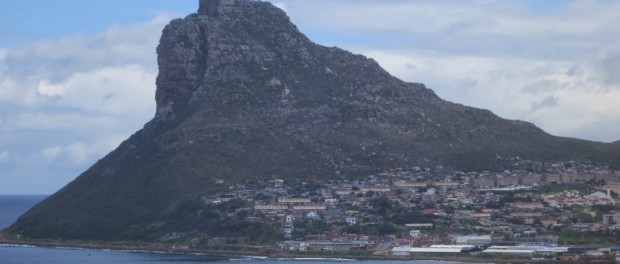 South Africa is also the home to many fine catamaran builders. On top of that, and especially compared to the Euro/USD, the South African currency, the Rand (how can we not love a currency with a name like that) has dropped 40% in the last year relative to the US Dollar, which means we might be able to get much more for our dollars there.
Table Mountain in Capetown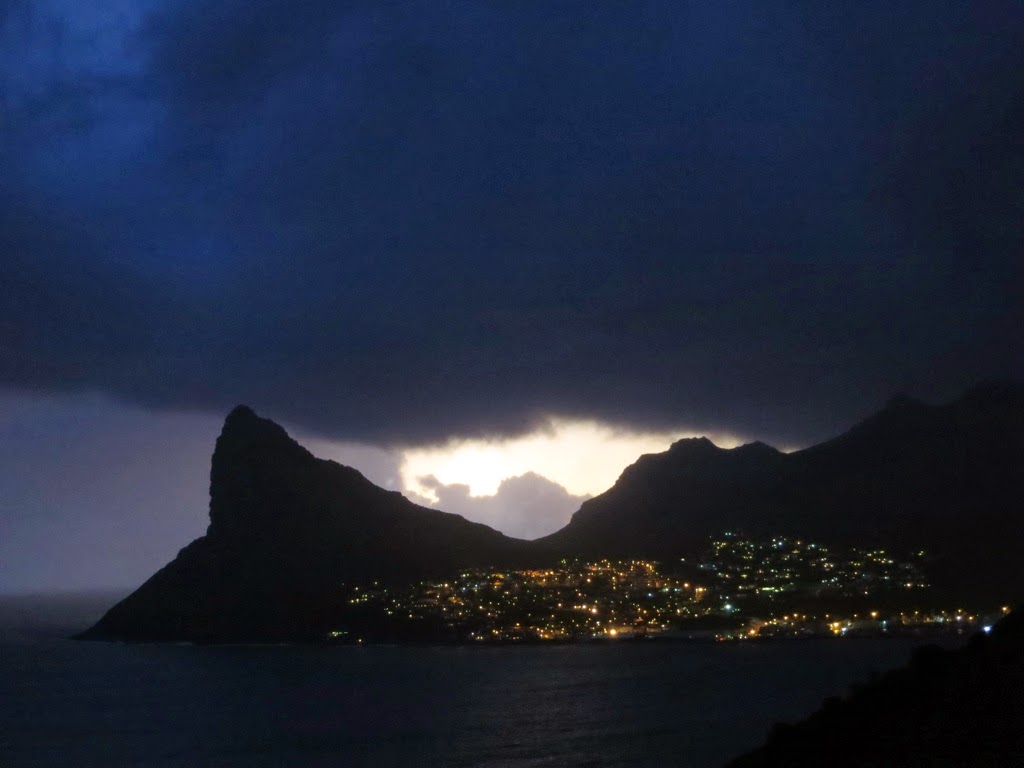 The coastline between Capetown & The Cape of Good Hope
Great Whites Abound in South African Waters
Penguins are South African Natives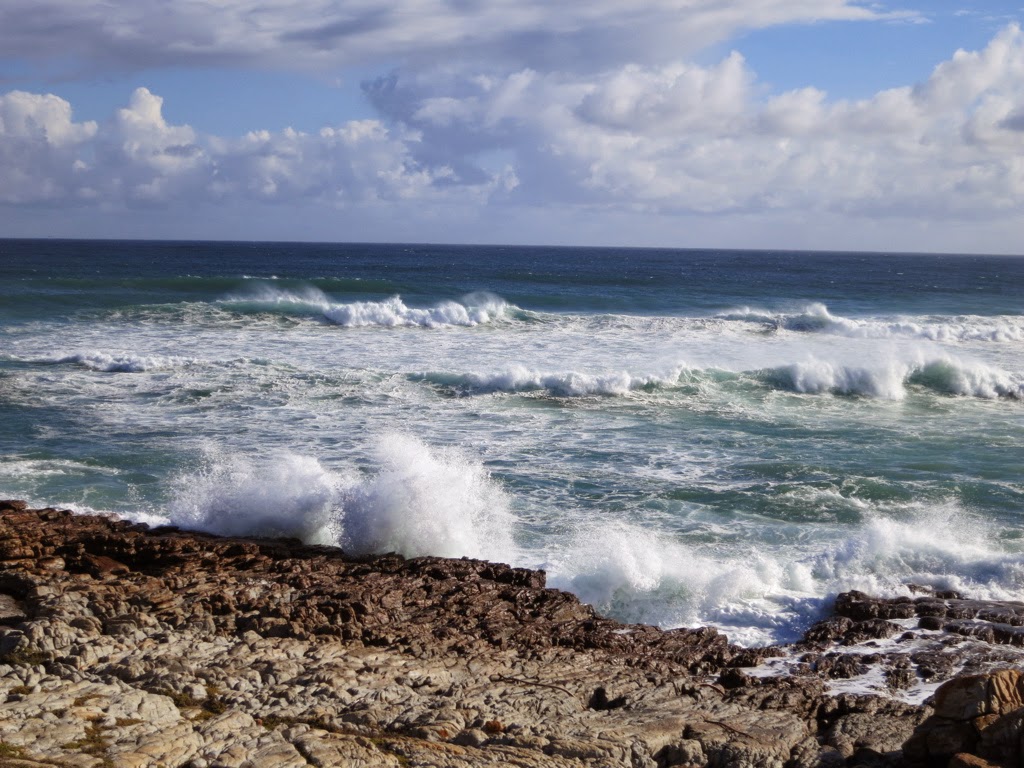 The Seas We'll be Sailing around The Cape of Good Hope
Tim, above, and Robby, right, on cliffs above the Cape of Good Hope
Here we are at The Cape of Good Hope. Will we sail around this tip near the bottom of the world someday?