Fixing Everything on the Boat, Including the Kitchen Sink
I didn't know my own strength! I was doing a bit of laundry in a bucket in the double sink in the galley (not enough to warrant running the washing machine) and I guess I was pressing down too hard. To my surprise, the sink broke right off its mountings.
Of course what we discovered after this happened was that the mountings were ready to go, and the bit of female elbow grease I added literally broke this sink's back.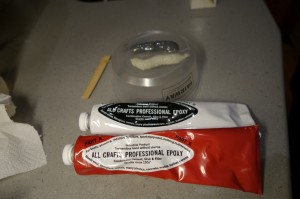 But as with most things we've repaired or replaced on the boat, Rand knew what to do and our repair made the mounting better than ever.