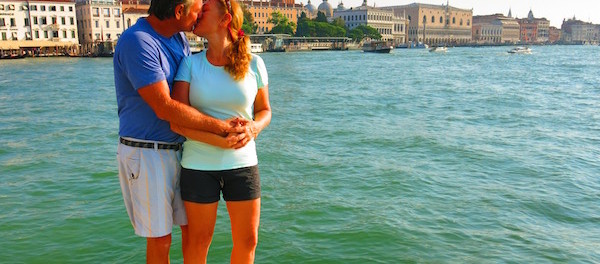 One of the best reasons to sail around the Mediterranean is the wealth of history, antiquity and culture in this "cradle of civilization."  There is a lot to see near the coast, but there are many treasures inland too. In Italy especially, it's worth getting off the boat and using local transportation to see some of these special places.
Fortunately, throughout the Mediterranean, trains and airplanes are a convenient, fast and relatively inexpensive way to travel. We realized we could get to Venice in just a few hours by fast train, which is clean, punctual, comfortable… and fast! AGV Italo trains blaze over the countryside as fast as 400kph. So we left Golden Glow at the Porto Romano Marina on the Tiber River outside of Rome and headed for the train station to do some inland travel. First stop, Venezia…all aboard!
It's worth noting that from when we left the boat at dawn, it took as long to get from our Marina to Rome by taxi and local train as it did to get all the way from Rome to Venice by fast train.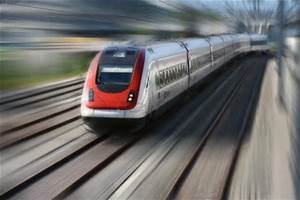 There is a big difference in the speed of local trains versus the high speed trains, and the comfort and luxury of the train carriages corresponds along pretty much the same lines – the faster the speed, the more luxurious and accessory-filled the train is (comparable to first or business class service on the Metroliner along the USA's northeastern corridor).
We arrived in Venice before noon. From the train station at the top of the Grand Canal, it was an easy – and fun – water ferry ride to our hotel, which was near the Guggenheim. We didn't waste time dropping off our bags, putting on our walking shoes, and heading out to explore.
Getting Lost in Venice
Venice is one of our favorite European cities, and on this weekend trip, we followed the best travel advice for visiting this magical city: wander and get lost! We must have walked at least 10 miles each day exploring the nooks and crannies of this beautiful city. Wandering the meandering streets, squares, and bridges of Venice is such a delight because you come across surprise after surprise: art, architecture, history, music, shops, eateries, people, both talented and simply interesting.
Summer Heat

As we know, the earth is heating up, and you do feel this in Venice in the summer. We rely on big hats, lots of water, and for Rand, Venetian-sized beer.
Is is Worth Taking a Gondola Ride in Venice?
If you ask anyone what first comes to mind when they think of Venice, they might say "gondolas!" It's true that Venice is teeming with gondolas, on the main waterways, and down every small canal too. This is the beauty and the curse of gondolas. There are simply too many, and it's hard to avoid gondola traffic jams. I can't tell you the number of times we overheard tourists in Venice complaining about their gondola rides: "too commercial", "too expensive", "too smelly", "too hot", and generally "not worth it." Perhaps if this is your first visit to Venice it's worth taking a gondola ride. But in case you don't have the chance, here is one of the better gondoliers making his gondola a very pleasant experience…as enjoyed by us from a bridge!
The views from the bridges offers a great vantage point to listen to the gondoliers sing, enjoy their black and white striped shirts and caps, and appreciate the way the gondoliers deftly navigate traffic. You also have the perfect vantage point to check out each gondola's uique decor (rugs, seating, upholstery, etc).
How Venetians Go About Their Work
The most interesting boat traffic in Venice is not the gondolas. It's the locals going about their daily routines – via boat.
For instance, all hotel linens are picked up by hand-carts and brought to barges that take the linens away to be laundered on the less expensive mainland; deliveries are all made by boat (you'll notice that fedex has its own delivery boats); and tradespeople like this painter get to their jobs via boat too.
How to Use Your Personal Motor Boat in Venice:
Boat traffic is highly regulated and licensed in Venice. If your plan is to sail to Venice and take your dinghy up the canals, be aware of the rules.
If your dinghy motor is 9.9 hp or less, you don't need a license. However, with the vaporetti (water buses), water taxis, commercial traffic, gondolas and private, licensed boats, the boat traffic is hazardous. So take care!
If your dinghy motor is 10 hp or more, you will need to rent official number plates from the City of Venice. We have a separate blog post on exactly how to do that, including giving you the form to fill out.
Venetian Masks
One of the most fun sights in Venice are the masks that you see in shops all over town. Venetian masks are a centuries-old tradition associated with Carnival.  Venetians supposedly also wore masks to hide their identity and social status so they could interact more freely outside the bounds of society's rigid rules. The masks were useful for a variety of purposes, some of them illicit or criminal, others just personal, such as romantic encounters.
Venetian masks are typically ornate and usually highly creative.  Many designs come from the Commedia dell-arte, a form of theater characterized by masked performers which began in Italy in the 16th century.
Venetian Textiles
I am a big fan of textile art. I love to knit, especially on the boat, which means I'm always on the lookout for beautiful yarns when I travel.
I found a wonderful yarn store in Venice called "lellabella." One of my good friends was very ill, lost a lot of weight and is often cold, even in the summertime. With beautiful yarn from lellabella, I knit her a large shawl to keep her warm and snuggled. The woman who owned the shop was so kind. Not only did she spend time with me showing me some of her favorite stitches, she sent me more skeins to Greece when I decided I wanted to make the shawl larger later in the summer.
Venice is known for having some of the world's best textiles.  In addition to their exceptional beauty, their quality is excellent. Although the up-front cost may be high, they are made so well, and with such good materials, that they last a long time. I bought beautiful sheets and towels at Jesurem in Venice over 20 years ago, and still use them today. 
 I went back to Jesurem on this trip to look at replacing them with a new set. The  prices of the new ones were a bit mind-boggling even with the now very favorable USDollar/Euro exchange rate. Maybe next summer I'll convince myself that buying them and amortizing their cost over another 20 years makes sense.
One of the most famous Venetian textile designers was Mariano Fortuny.  Every Fortuny fabric is still produced in the same factory, on the same machines, using the same secret process and techniques handed down from generation to generation. Fortuny also created new methods of dying textiles and well as ways of printing on fabrics, and he created brightly colored, pleated gowns. There is a museum of Fortuny designs at the Palazzo Fortuny that is not to be missed.
Venetian Art Glass
The island of Murano just off the coast of Venice is most famous for its glass, but there is abundant beautiful glasswork of all kinds throughout Venice. Indeed, Venice is an artisan's town. And shops are happy to handle the packing, insuring, and mailing to send home anything you buy and don't want to carry.
A quick note on our hotel: first, thank you TripAdvisor for helping us pick an excellent hotel, the Ca' Pisani, and thanks Hotel Tonight for letting us book at an excellent last-minute price. In case you're in Venice and want a hotel that's well-located but still quiet, and has comfortable rooms and bathrooms, a superlative breakfast buffet, a comfortable and quiet rooftop garden terrace with chaises for lounging, and great hotel service all around, look no further than the Ca' Pisani.