Create your own sailing & cruising spare parts list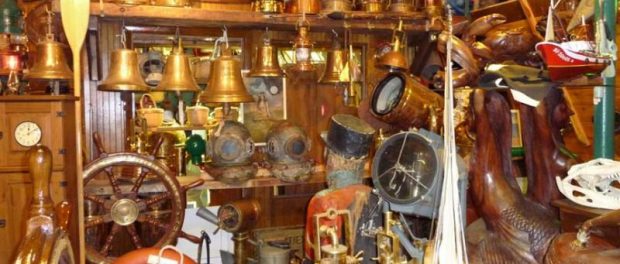 Hey Rand, "What spare parts do you carry for a global romp on your sailing boat?" you might ask.  Followed by "What cruising spare parts list would you recommend for me?" Well I just happen to have 2000 words for you on that very subject.
Unfortunately creating a spares list is somewhat more complex than listing the various clothing styles of Steve Jobs.  Luckily it is a bit more simple than the wardrobe selection of Lady Gaga.  Selecting the right list will be somewhere between nothing and towing a second boat behind you. An optimized spare parts list is unique to a specific boat, the systems on your boat,  your cruising style, and perhaps even where you are in the world.  It can also be dependent on the tools that you choose to have on your boat, as spare parts without the tools to effect a repair may be just dead weight.
Due to these variables, and as much as I would love to "create your list," I suspect I am in better service to share how I went about creating ours on the boats I have owned.  I can add something on how we manage our spares as well. I will also share some spare parts ideas at the end of this post.
So without further delay, here is how we address our cruiser's spare parts list for our sailing catamaran Antares 44i, Golden Glow:
Method of Creating a Cruising Spare Parts List
One of the lists we maintain contains all the systems on our boat: engines, rigging, electronics, electrical, plumbing, ground tackle, hatches, fishing, medical, toys, etc. This includes the manufacturer, model number,  serial numbers, websites, phone numbers and names of helpful support people (and CEO's personal cellphone if you can get it). This is a tab on a spreadsheet we keep for the boat. The same spreadsheet has a lot of other tabs including engine logs, to-do lists, project notes, what we have bought, recommended periodic maintenance, etc.  I find it helps to keep all this in one place.
For each system on the above list #1, I also attempt to get every manual that is created for the system. For something like the engine, this may be ten manuals. For a toy like a kayak, it may only be one. I keep the digital docs on several devices: PC & Mac & tablets & phones. This is in case of loss of PC or tablet due to lightning or water or theft or what ever.  We also carry physical copies of the most important.
In addition to the list of systems in item #1 above, I keep a list of all our spares and details on them. This includes system and sub-system (like Navigation / Furuno), the part description (like "Memory SD card"), part comments (like "4GB 96mb/sec"), and the part number and source link (like an amazon link or link to the manufacturer's service center network, or a link to the part on the manufacturer's website or marine site like Defender in the US). Sometimes I will have several part numbers for various alternative sources or manufacturers. For example our Volvo Penta engines are marinized Perkins. For many parts I have both Volvo and Perkins part numbers so if I need a replacement I have greater choice of sources around the world. So how do you create the list of spares? To do this, it helps to know each system, and there are a few ways I accomplish this.
If the boat is used I start with the a review of the log books, with an eye to replacements. Items that fail early or often can indicate where weak spots in the integrity of your boat.
Another source of suggested spares is from looking at the manuals for each system (from #2 above).  A lot can be obtained from manual sections like "suggested maintenance", "troubleshooting" or if lucky "suggested spares".  The manuals can offer insights to where the manufacturer suspects they may have problems. For example if the troubleshooting guide suggests to check fuses when it does not power, then getting extra fuses might be a good idea. When on crossings I have been known to reread these manuals.
Internet forums and review sites can also be great resources for who is having problems with various manufacturers. This goes from how long sails may last to what bilges or pumps have chronic problems or are trouble free. Cruisers Forum and Practical Sailor are great resources.   Some manufacturers have on-line forum and support groups that can be helpful as well.
After reading the manuals of a system, and checking out the on-line forums, I may spend time with people on the boat or on the dock. For major systems, like engines, water makers or navigation electronics, I may hire a specialist to do a specific system checkout or schedule maintenance and and ask them to train us in the process. I let them know in advance I will want their time for the system check and for education so they can better prepare with helpful resources.  If getting a used boat, asking the person doing your boat survey or inspection: "Who is the best technician for each system?" can help make a difference in the quality of information you get. Here are some questions you may want to ask the technician/mechanic:

What are the top five types of service calls you make?
What parts do you replace the most?
What can be done to prevent the weakest links in the system?
Can you suggest any upgrades or changes that improve the system for our type of sailing?
Are there after-market parts that you suggest?
Where is the best place to get parts if I am not in this region? Who are alternative providers?
Who is the best technician in your business?
Can I have your (their) cell number / email if I have questions? (amazing what a 6-pack can do)

If you have followed the directions above you should now have a reasonable first pass at a cruiser's spare parts list to match your boat. The next question is how many of each part do you carry? To organize the answers to this question I have added a couple very simple lines to the spares listed in #3 above: a column for # spares desired and # on-board.  These columns allow me to quickly see what I need to buy or replenish at a glance. I do include lines with a # desired = zero as I sometimes end up with a spare that I keep, but do not replenish once used.
Keeping the list up-to-date is pretty easy as this is the same spreadsheet where I track all projects and system maintenance logs, so if I use something it is easy to update the stocks.   Trick: I do conditional formatting on the "on-hand" column so if it is non-blank and less than the 'desired' column is goes bold and red.
Before I go back to the question of "how many spares" let me first delineate between two types of spares:  consumables and repair parts.
For Golden Glow, consumables are items that the boat uses up like fuel filters, oil filters, air filters, water filters, impellers, belts and other items that are a part of month to month maintenance.  These are easiest to identify as they need replacement based on usage, like number of hours or number of months of use.
I classify 'repair' parts as items that are less based on usage but more based on some unexpected failure.  These include things like spare bilge pumps, exhaust elbows, etc.
For consumables it is pretty easy to determine quantity needed based on the amount of usage-time you will be away from a replacement source divided by the average life span of consumable.  When world traveling, some items are easier to get in certain countries than others, so that can play into the calculation.
For the quantity of failure-repair spares I use a rough calculation with the following logic: what happens to our safety if the item fails? If a critical part, then maybe keep two spares or a single spare and parts to effect a rebuild on the failed unit once replaced with a spare 'new' unit. Refinements to this include, weight, size, cost and availability.  Lightweight, small and inexpensive parts like hatch O rings that can keep the boat dry are easy to carry in excess. Whereas our $1500 genset exhaust elbow lives a lonely life.  Another example of a critical system is our bilge pumps: we have three active and carry a brand new replacement and a rebuilt replacement with spare parts to rebuild another one, if those fail.
I also keep a "spare map", listing where spares are kept on the boat and keep most spares in plastic tubs with sheet protectors attached to the lids of the tubs. Inside the sheet protector is a rough list of the contents of the tubs so you can see what is inside at a glance. I use dark ink in large letters so it is easy to see at night from a distance with a head lamp in rough seas.
We keep several parts cases with different types and ratings of fuses, O rings, split rings, pins, and other related items, several of which might be in small mini-zip-lock bags, labeled with the part of the boat they can be used for.  This includes all of the types of greases, oils, adhesives, etc.  For organization: think "what will help me find the part to fix the system in heavy weather when exhausted after weeks off-shore." i.e. waterproof ink, easy to read & clear writing, organized, part numbers, etc. NOTE: red ink is not easy to read with red head lights at night.
So that is an outline of the process I have used to create our cruiser spare parts list and a little on how we maintain it. This specifically does not include what we have on-board as spares for our Grab Bag, Medical Kit, and personal items: like sunglasses, hats & gorilla back-scratchers.
What follows is a general list of some items you might want to consider for your spare parts list. While not all-inclusive, it does offer some insight to what you may find after going through the above review for your boat, crew, systems and style and region of cruising. Enjoy!
Sample Cruising Spare Parts List
Miscellaneous:

Greases/oils/lubricants: silicon grease, bearing grease (harken or lewmar), machine oil, cutting oil, penetrating oils, lithium grease, WD40
Glues/adhesives/sealants: 4200 & 5200 (fast and slow drying), silicon caulking, silicon adhesive, super glue, loctite, epoxy
Paints/Solvents: High temp primer paint for engine parts, Alcohol, CorrosionX, Acetone
Tapes: masking tape, duct tape, metallic tape, electrical tape(various colors), Teflon tape
Nuts & Bolts, screws, allen screws, washers, cotter pins, C clips, split rings, hose clamps, Tie Wraps, windshield wiper blades, grommets, snaps, O rings(for each type on boat i.e. knot meter wheel through hull, shaft seals, plumbing for water, oil and fuel on all systems)
Building and repair raw materials: Marine lumber, stainless blanks, foam core, hoses, wood block

 Engines

Main Engines

Filters: oil, air, primary and secondary fuel: enough to always have an extra set on board
Belts, impellers, shut off valves, internal engine zincs
Fluids like oils, coolants, transmission and gear oils
Gaskets, seals, O rings for engines, fuel pumps, heat exchanger, fuel shut off valve, injectors, thermostat, hose clamps, hosing, exhaust elbows… raw water strainer meshes

Generator: appropriate parts from main engine list
Outboard: see main engine list, engine fogger, spark plugs, propeller sheer pins

Propulsion: External zincs: shaft, struts, etc., stuffing seals & O rings, prop grease, prop speed, thruster parts, shaft drive parts
Water Systems:

Water Maker filters: Charcoal, raw water, membranes, gaskets, O rings, greases, replacements for weakest part of system
Water Plumbing: water pump replacement or rebuild kit (drinking and raw water), connectors at least one of each type, silicone grease, Teflon tape, O rings, hoses and hose clamps, faucet & shower head screens and hoses, rubber gaskets, hose bib replacements, quick connect replacements
Grey Water: rebuild kit for sump pumps
Black Water: toilet rebuild kits, solenoid switches, hoses and clamps
Bilge Water: spare pumps, pump rebuild kits, spare float switches
Emergency Pumps: rebuild kits

Electronics: connectors, wire, shrink tube, switches, terminal strips, fuses, battery terminals & nuts,  solder, electrical tape, spray insulation, spare light bulbs for all bulb types on boat & flashlights & headlamps, spare batteries of all types including watches & remotes & barometers & VHF & … electrical regulators for solar&wind, battery water, circuit breakers
Ground Tackle: stainless seizing wire, anchor, floats
Air Conditioning & Ventilation: Spare strainer meshes for raw water intakes, duct tape, spare fan, spare O rings, refrigerant
Deck and Hull: Hatch rebuild parts, gel coat repair, fiberglass, epoxies, and repair materials
Faucet parts and fresh water system parts to fix leaks and repair hosing and connectors
Rigging:

Running Rigging: Extra line sufficient to replace any single broken line, halyard, sheet, lift or other rigging or more, blocks and tackles, winch greases, winch handles
Standing Rigging: Norseman fittings, clevis pins, pins, split rings, cotter pins, stainless wire, bottle screws

Sails: battens, sail repair tape, thread, needles, sail cloth, sail slides and hanks
Navigation/Electronics: hand held VHF, spare nav (tablet, pc or mac with alternative electronic nav w GPS), spare VHF antennae,
Emergency: PFD rearm kit, MOB (Dan Buoy) rearm kit, See Grab Bag list for other emergency items.
 Toys:

Scuba or Snuba compressor replacements parts, O rings, greases, pump/compressor rebuild kits, hose
Repair kits for inflatable toys: Kayak, Paddle Boards, Boats, Zodiacs, furniture, patches and glues
Replacement straps for masks and fins & connectors for snorkels
Surfboard, Sailboard and wind board sail patch kits and board repair kits, fins
Camera lens caps, camera batteries, SD cards, gopro parts, drone batteries, drone props
Extra balls for the Kadima, Tennis Rackets & Bocci and cards & dice for those that find their way over board, there has to be a crew of lobsters playing Yatzee somewhere…